Hi! I'm Nimue Allen, and I'm a bright and colourful British BBW sex worker! I mostly focus on creating content for my clips sites and fan page these days, but I have explored a lot of different areas of the industry in the decade I've been working in it. As you can imagine, over that time, I have explored a lot of things and discovered a lot of fetishes, but I know there's always more things to try!
I never started out expecting to be an online sex worker, but it's funny how life pans out, isn't it? At 18, I discovered the BDSM community and my exhibitionist side really came to the front. I did my first porn shoot for British BDSM site Shadowslaves at 20, and really haven't looked back since. I've worked with multiple British fetish sites, from BDSM, to spanking, to exhibitionism, both in front of, and behind the camera. I started out as purely submissive, but over time learned that I'm a switch. That means I love both sides of BDSM, both being dominant or submissive, masochist or sadist.
I spent many years working as a performer, before realising that I wanted to be making my own content! I've always been an avid photographer, so this seemed like a great outlet for that hobbie. I began by camming, which I absolutely adore. There's nothing quite like the feeling of connecting with someone one on one. From there, I branched out into making my own content (via a detour into phone sex), and making custom content. It's just as hot as camming, bringing people's fantasies to life, with the added bonus of being able to re-watch it any time we want!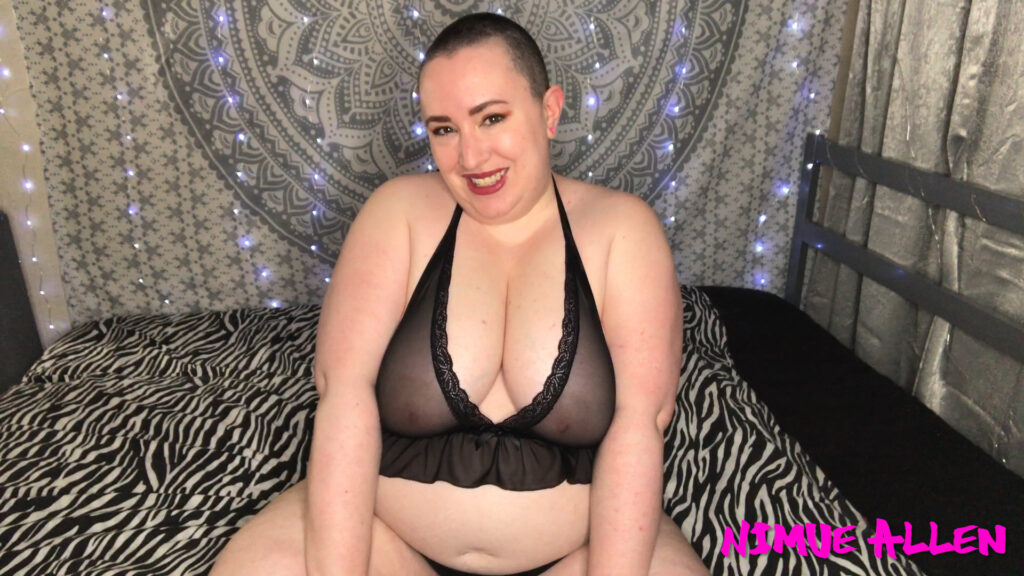 I really love being part of the adult industry, and especially seeing how much of an impact my work can make on someone's life. So many people seem to be ashamed of their fetish, or feel like no one else will understand it, and it feels incredible when they realise that they're not alone. That others share their fetish. That they won't be judged for what turns them on. And it's so rewarding to be the catalyst for that realisation.
But my absolute favourite things is showing that bigger women can be sexy. I also love to show that women can have non-mainstream fantasies, and that's ok! I'm proud of my work, and my achievements. I refuse to let anyone shame me just because I may not fit their idea of what's attractive. I'm a sexy, hot, kinky, filthy, British BBW and I LOVE IT!